Cakes in the boxes, judulnya nggak kreatif sama sekali..
Berikut ini beberapa kue yang dikemas dalam box mika (clear box).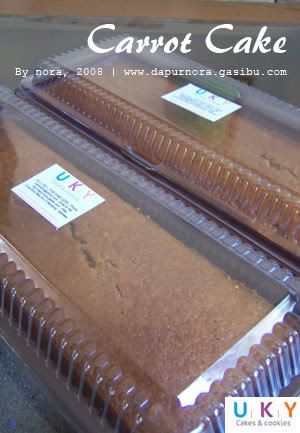 Carrot cake with lemon and raisin. Dikemas dalam box mika ukuran 10 x 30 cm.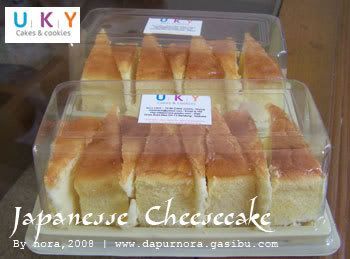 Trus yang ini Japanesse Cheese Cake. Cake nya ditaruh di box mika ukuran 10 x 20 cm. Sebenernya ini bentuk aslinya bulet (diameter 22 cm) tapi aku potong-potong sekalian, soalnya mau dibawa suami ke Jakarta. Mau buat oleh-oleh buat temen-temennya yang mau rapat CISC (Chelsea Indonesia Supporter Club) di STC Senayan.
Lain kali bikin Japanesse Cheese Cake yang seukuran box ini ah …

Pas banget ya buat kue hantaran atau oleh-oleh bandung
Resepnya, liat di sini :
reseplezat dot gasibu dot com